A Top-shelf Decoupling Solution
You just bought your first set of high-end studio monitors — congratulations! But, don't let unwanted resonance and vibrations spoil your listening experience; maximize your investment with IsoAcoustics ISO-Pucks. ISO-Pucks decouple your speakers, yielding a high degree of isolation, while resisting lateral movement and oscillations. With a set of these miniature vibration isolators under your studio monitors, you'll benefit from tighter bass response, improved imaging, and greater clarity and focus. ISO-Pucks also work their magic on guitar and bass amps, mic stands, PA speakers, turntables, and more. Every set of studio monitors needs a decoupling solution, and ISO-Pucks are a great one.
An innovative new approach to studio monitor isolation
There are endless speaker decoupling solutions out there, but ISO-Pucks are different. Their upper flange boasts a suction cup design that adheres to the underside of your speaker's cabinet. This makes the upper isolation live with the speaker, while the lower isolator adheres to your desk, stand, or another supporting surface. All the energy produced by your studio monitor is managed within the ISO-Puck's core, which is tuned to ensure superior isolation and control while remaining on-axis.
More than a mere monitor decoupling solution
While IsoAcoustics ISO-Pucks make a stellar studio monitor decoupling solution, their usefulness doesn't end there. We've also used them to tighten up amplifier performance by isolating the cabinet from a stage, to minimize rumble by decoupling a mic stand from a studio floor, and to eliminate skips by isolating a turntable from the rest of a DJ rig. Every studio or performing musician should keep a few ISO-Pucks on hand — they're infinitely useful!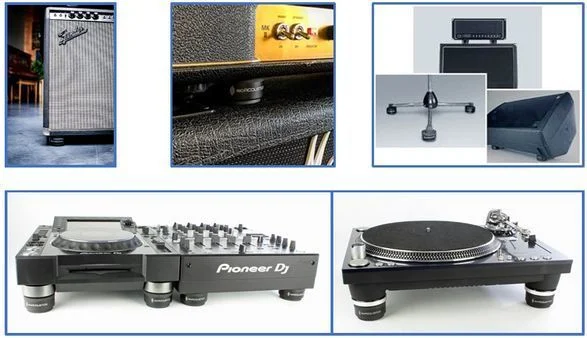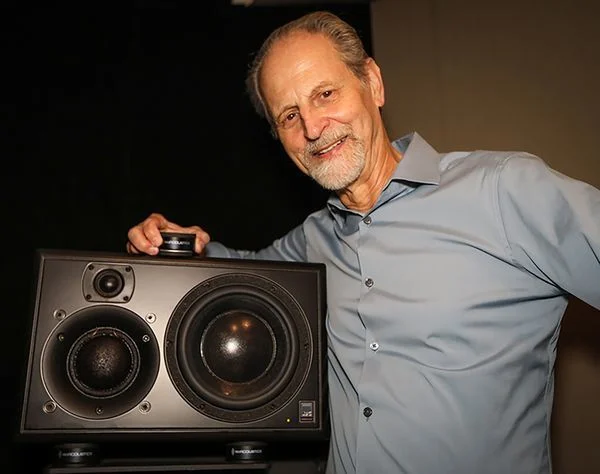 "The thing that I noticed immediately was that the imaging was quite substantially better."
"I wanted to make sure that everything was going the way it should and was concentrating on the bottom end. When speakers are isolated correctly you should theoretically get more accurate bottom end… and that's what I got using the ISO-Pucks."
"I checked very carefully a couple of weeks later when I went back to Mastering and the bottom end held up perfectly. In fact, it was probably even more accurate."
— Eddie Kramer, Engineer/Producer (Jimi Hendrix, Led Zeppelin, The Rolling Stones, and many more)
IsoAcoustics ISO-PuckK Features:
Decouples your studio monitors from your desk or stands

Benefit from tighter bass response, improved imaging, and greater clarity and focus

Also works with guitar and bass amps, mic stands, PA speakers, turntables, and more

Each ISO-Puck accommodates 6 lbs.

Includes 8 ISO-Pucks
Floor/Desktop:

Desktop

Application:

Studio Monitors

Material:

ABS Thermoplastic polymer

Maximum Height:

0.9"

Weight Limit:

6 lbs. (each)

Height:

0.9"

Width:

1.7"

Depth:

1.7"

Weight:

1 oz. (each)

Manufacturer Part Number:

ISO-PUCK Mini